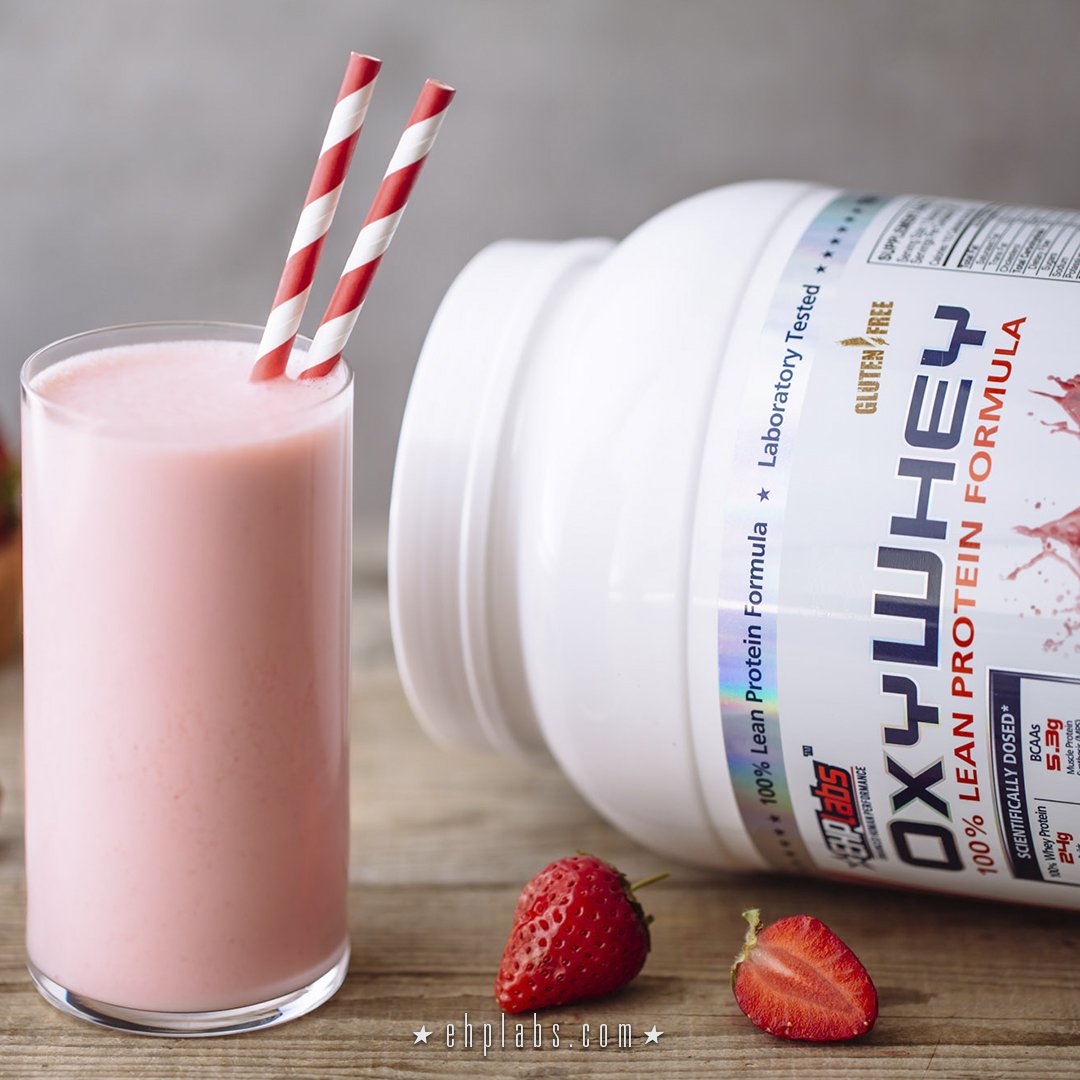 INGREDIENTS:
- ½ cup almond milk
- ½ cup non-fat Greek yogurt
- 1 scoop OxyWhey Strawberry Milkshake protein powder (GET YOURS HERE!)
- ½ cup of frozen strawberries
- 1-2 drops liquid stevia or sweetener of your choice
METHOD:
Place all the ingredients in a blender and blend until smooth. Serve immediately.
Nutrition Facts / Serving:
Calories 216
F2 / C 15 / P36