Regular price
Was
Sale price

$49.95
Unit price
per
Out of Stock
Boost your overall vitality, immunity, digestive health and wellness, without the grassy aftertaste!
How do subscriptions work?

Never have to think about reordering

Stay stocked with your favorite products

Edit your subscription anytime

Edit products, delivery schedule and more

Cancel when you want to

Easily cancel, no questions asked
Description

We created OxyGreens to be the MOST DELICIOUS natural, super greens on the market, enhanced with antioxidant forest berries and wholefood prebiotic fibre.
Directions

Mix 1 serve with 350ml (12 fl oz) of cold water in a shaker and consume immediately. It is recommended that OxyGreens are consumed after a meal.
FAQs

WHAT IS OXYGREENS?

OxyGreens is the best tasting greens powder on the market with 3 amazing flavors! OxyGreens is a game-changing superfood supplement that contains essential nutrients to enhance immunity, improve digestion and boost overall vitality and wellness. OxyGreens is the first of its kind to have no grassy or bitter after taste.

Why you should add OxyGreens to your regimen:

Get your convenient daily dose of vegetables packed filled with essential nutrients. Just add water to 1 scoop of OxyGreens to fulfill your daily requirement! It is to be mixed with water and can be consumed at any time of the day.

It contains a Greens Superfood complex, a Prebiotic Fiber complex, and an Antioxidant complex, providing a range of powerful, alkalizing ingredients to help boost your immunity, improve digestive health and overall wellbeing: Supergreens support liver detoxification and healthy digestive function. Antioxidants to help offset exercise-induced oxidative stress and reduce muscle damage.

Antioxidants also help combat free radicals to promote glowing, healthy skin and boost immunity. Prebiotic fibre contributes to healthy digestion and staying regular.

It is the best tasting greens product on the market with no grassy aftertaste. OxyGreens comes in 3 incredibly delicious flavors: Strawberry Margarita, Pineapple & Forest Berries. OxyGreens takes the hard work out of reaching micronutrient requirements.

IS IT A REPLACEMENT FOR WHOLE FOODS?

We suggest that you take OxyGreens in conjunction with a balanced, healthy diet.

WHY DID YOU MAKE IT?

A diet rich in 'superfoods' that includes green veggies and fruits is essential for maintaining overall health. However, according to the Centers for Disease Control and Prevention (CDC), merely 9% of American adults meet the recommended intake of greens and fruits. 93% of Australian adults don't eat the recommended five serves of vegetables and 50% don't eat two serves of fruit.

We created OxyGreens because we listened to our community. Our community places a lot of emphasis on macronutrients (protein, carbs, fats) through their diet and food intake. Micronutrients (vitamins, minerals, antioxidants, electrolytes and other necessary organic compounds), however can get ignored as they are difficult to maintain through diet since they require large and frequent intake of diverse vegetables and fruits.

Our community demanded a wholefood source, natural super greens formula that boosted their health, wellness, energy levels and overall metabolic functioning. OxyGreens was created to provide a convenient and easy solution to getting all your daily micronutrient needs met. Many other greens formulas on the market taste grassy and unpleasant. OxyGreens was created to provide high quality nutrients with an incredible taste to boost vitality and wellness.

WHO SHOULD TAKE IT?

OxyGreens is a convenient supplement for everyone who wants to improve their health and wellbeing, but struggles with their fruit and vegetable intake. OxyGreens promotes immunity, optimal digestion and nutrient absorption from food, as well as reducing oxidative stress and assisting liver detoxification.

WHY SHOULD YOU TAKE IT VS OTHER GREENS / SUPER FOODS OUT THERE?

OxyGreens not only contains a green superfood complex but also antioxidants, prebiotic fiber and an array of other wellness ingredients in a convenient 1-scoop serving. The best part is all these benefits are delivered with an amazing taste.

WHAT ARE THE INGREDIENTS IN OXYGREENS?

GREEN SUPERFOOD COMPLEX

The leading ingredients of our OxyGreens are Barley Grass, Broccoli, Kale, and Spinach. These powerful greens are rich in magnesium and vitamins A, K, E and C, which act as antioxidants and help support a healthy immune system. Antioxidants help the body remove unwanted toxins that can build up as a result of natural processes and environmental stressors we may experience in daily life. Additional greens we have added into our greens complex include Celery, Spirulina, Chlorella and Kelp, which are rich in vitamins, minerals, iron and chlorophyll (the stuff that makes leaves green) to help maintain a healthy immune system, healthy digestive function, and support overall wellbeing.

ANTIOXIDANT ALKALISING BERRIES

Our alkalising forest berries include Blueberry, Acai, and Goji Berry. This complex is packed with antioxidants and vitamin C. These berries are well known for their immune-boosting qualities, anti-inflammatory properties, and skin boosting effects.

PREBIOTIC FIBER COMPLEX

We have carefully selected Chicory Root (Inulin), Green Kiwi Fruit, Green Banana, and Larch as our powerful prebiotic fiber complex for our OxyGreens. These superfoods help to nourish the good gut bacteria (microbiome) and promote an overall healthy digestive system. This will improve nutrient absorption in the gut lining, as well as promoting bowel regularity and reducing stomach bloating. You will feel lighter and more energetic.

WHY DID YOU CHOOSE THESE FLAVOURS?

Greens normally taste grassy and bitter. We wanted to give consumers more palatable flavours making taking your daily greens an enjoyable experience.

IS THERE CAFFEINE IN OXYGREENS?

There is no caffeine in OxyGreens.

HOW MUCH SHOUD YOU HAVE IN ONE DAY?

One scoop is all you need to get your daily intake of greens!




References




1. Zeng Y, Pu X, Yang J, Du J, Yang X, Li X, Li L, Zhou Y, Yang T. Preventive and Therapeutic Role of Functional Ingredients of Barley Grass for Chronic Diseases in Human Beings. Oxid Med Cell Longev. 2018 [cited 2022 January 20];3232080. DOI: 10.1155/2018/3232080.




2. Finamore A, Palmery M, Bensehaila S, Peluso I. Antioxidant, Immunomodulating, and Microbial-Modulating Activities of the Sustainable and Ecofriendly Spirulina. Oxid Med Cell Longev. 2017 [cited 2022 January 20]; 2017;3247528. DOI: 10.1155/2017/3247528. Epub 2017 Jan 15. PMID: 28182098; PMCID: PMC5274660.




3. Doseděl M, Jirkovský E, Macáková K, Krčmová LK, Javorská L, Pourová J, Mercolini L, Remião F, Nováková L, Mladěnka P, On Behalf Of The Oemonom. Vitamin C-Sources, Physiological Role, Kinetics, Deficiency, Use, Toxicity, and Determination. Nutrients. 2021 [cited 2022 January 20];13(2):615. DOI: 10.3390/nu13020615.




4. Ilić T, Dodevska M, Marčetić M, Božić D, Kodranov I, Vidović B. Chemical Characterization, Antioxidant and Antimicrobial Properties of Goji Berries Cultivated in Serbia. Foods. 2020 [cited 2022 January 20];9(11):1614. DOI: 10.3390/foods9111614.




5. Puhlmann ML, de Vos WM. Back to the Roots: Revisiting the Use of the Fiber-Rich Cichorium intybusL. Taproots. Adv Nutr. 2020 [cited 2022 January 20];11(4):878-889. DOI: 10.1093/advances/nmaa025.




6. Wei L, Guohua H. Kiwi fruit (Actinidia chinensis) quality determination based on surface acoustic wave resonator combined with electronic nose. Bioengineered. 2015 [cited 2022 January 20];6(1):53-61. DOI: 10.1080/21655979.2014.996430.
View full details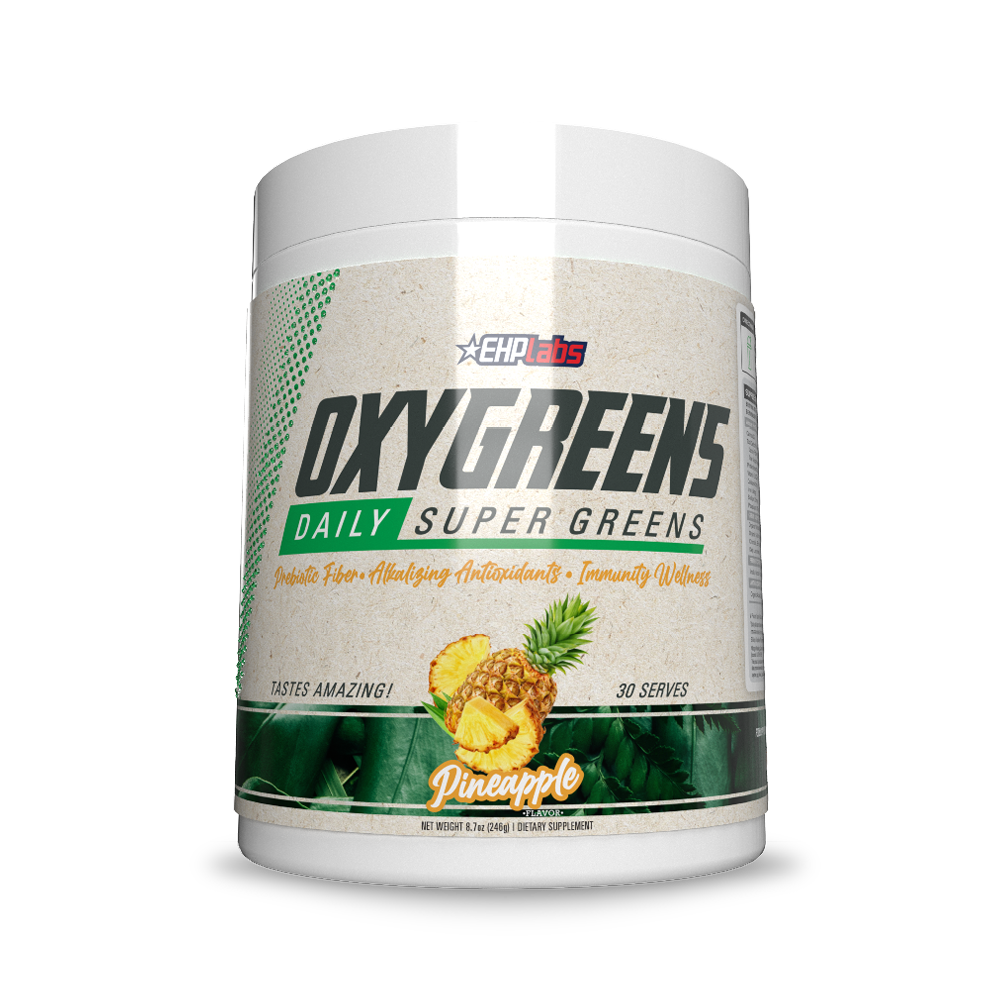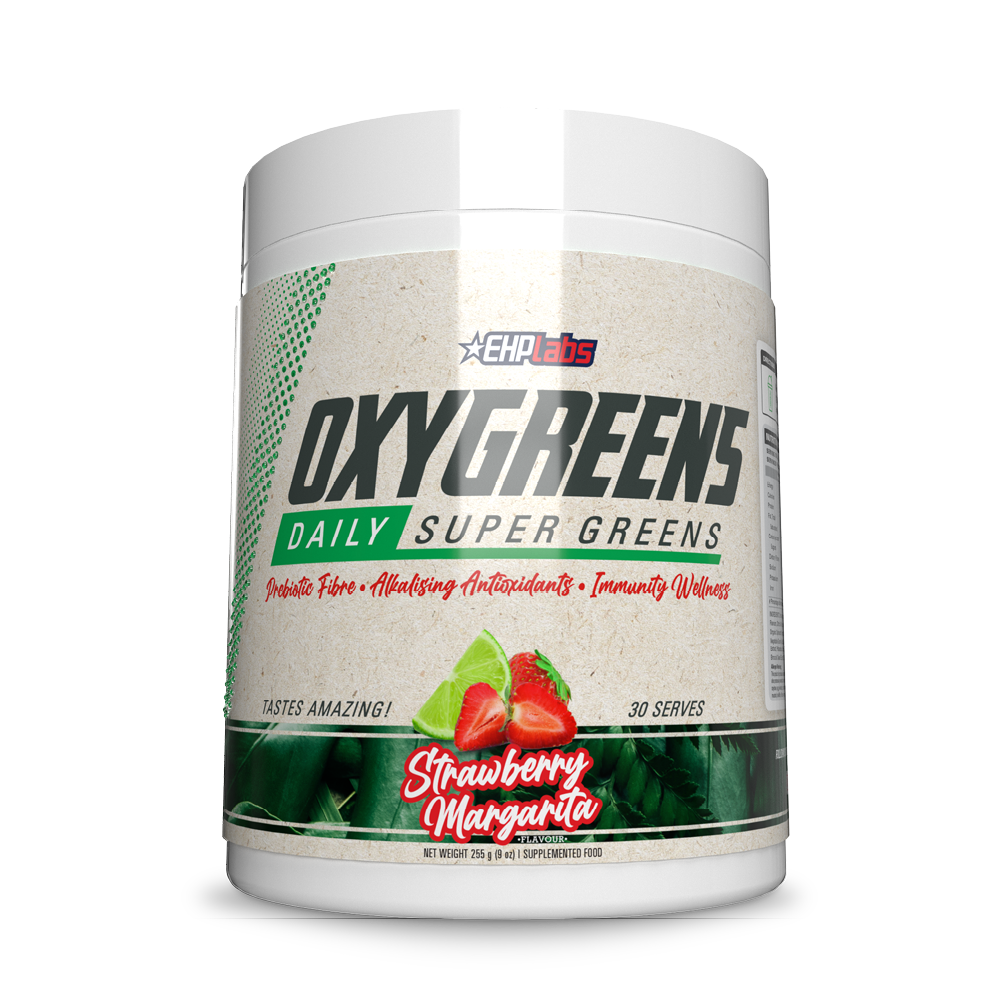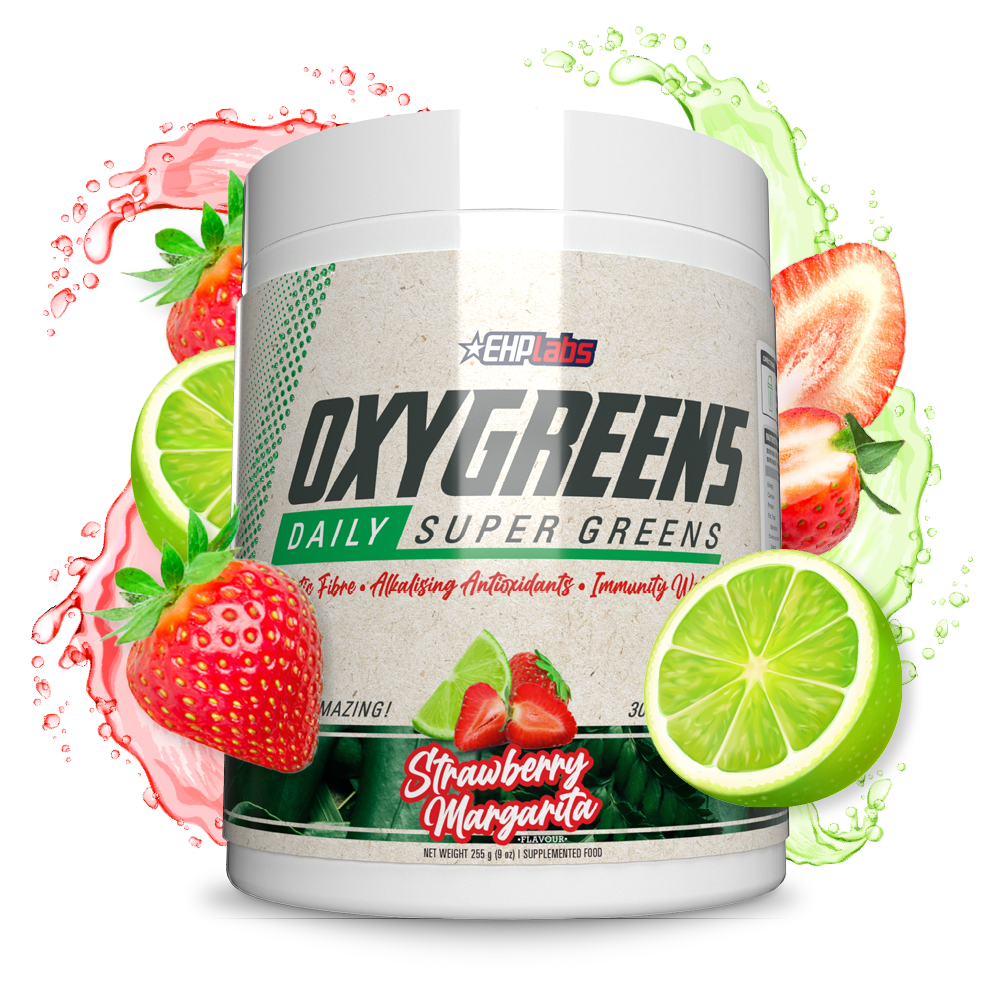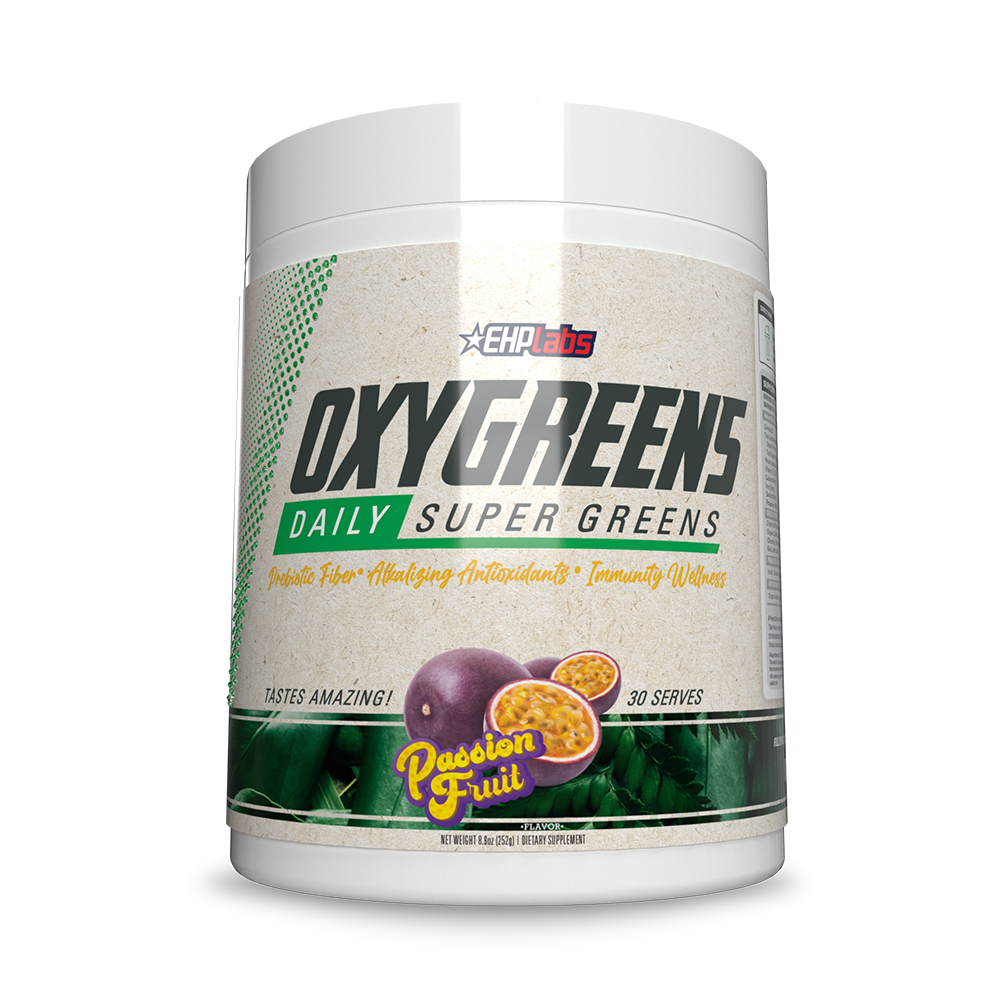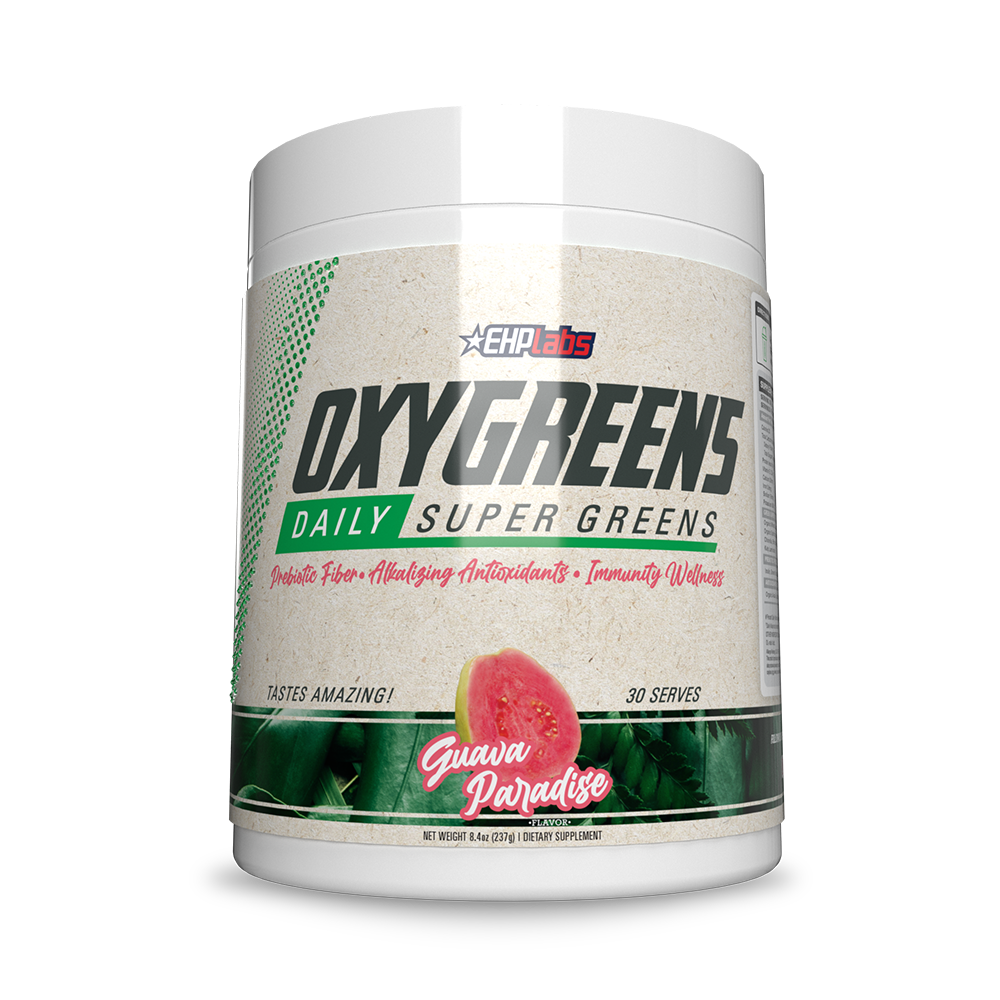 OxyGreens - Daily Super Greens Powder
Regular price
Was
Sale price

$49.95
Unit price
per
Out of Stock
Shipping, Returns & Payment Info
Shipping Information

Shipping costs:

We offer FREE domestic shipping within Canada for orders over $150. For orders under $150, shipping starts at just $9.95.

For a detailed breakdown of our shipping rates, please refer to our shipping policy page.

Order processing time:

Once we receive your order, our team will promptly pick, pack, and process it within 48 business hours*. You'll receive an email with your tracking details as soon as your order has been processed, so you can stay updated on its delivery.

Estimated delivery time:

Delivery times vary depending on your location. Here are some estimated delivery times for domestic orders within Canada.

Standard Shipping: 1-8 business days

For a detailed breakdown of our delivery estimates, please refer to our shipping policy page.

With our affordable shipping rates and speedy processing times, you can expect your EHPlabs order to arrive at your doorstep in no time.
Exchanges & Returns

We're here to help make sure you're completely satisfied with your purchase from EHPlabs!

If for any reason you receive a damaged or incorrect product, simply let us know within 7 days of delivery and we'll be happy to replace it or refund your purchase price.You can start a return by emailing us at contact@ehplabs.com.

If you receive a defective or damaged item, don't worry! Just contact us right away and we'll work with you to evaluate the issue and make things right. Please take a photo of the issue so we can quickly resolve the problem.

While we're unable to accept returns on certain items, such as opened supplements, clearance items, loyalty points, and gift cards, we're always happy to help with any questions or concerns you have about your specific order.

And don't worry, we're always here to help with exchanges as well! Just return the original item and make a separate purchase for the new one.

We'll be sure to notify you once we receive and inspect your return. If approved, we'll refund your original payment method within 10 business days of receipt. If you have any questions about the process and if it's been more than 15 business days since your return was approved, please don't hesitate to contact us at contact@ehplabs.com.

We're always here to help.
Payment

Shopping has never been easier with our flexible payment options.

Choose from our range of convenient payment methods, including Buy Now, Pay Later services such as AfterPay.

If you prefer to pay on the spot, we also accept all major credit cards, including AMEX, Mastercard, and VISA. With so many options to choose from, you can shop with confidence and convenience.
OxyShred
Achieve your goals with this scientifically researched shredding formula containing proven ingredients that help promote fat loss, boost immunity and provide a natural energy boost. Oxyshred Ultra Concentration comes in delicious flavours for all tastes, and ticks all the boxes for those wanting to shred and reach their full potential!
Read more
Buy Now, Pay Later Options
4 Interest-free Payments
Pay every 2 weeks