Regular price
Was
Sale price

$59.95
Unit price
per
Out of Stock
OxyShred Non-Stim is perfect for late night trainers or for anyone with a caffeine or stimulant intolerance and gets you moving and burning calories.
How do subscriptions work?

Never have to think about reordering

Stay stocked with your favorite products

Edit your subscription anytime

Edit products, delivery schedule and more

Cancel when you want to

Easily cancel, no questions asked
Description

Work hard and achieve your goals, with the non-caffeinated version of the university-studied shredding formula, OxyShred. Oxyshred Non-Stim Ultra Concentration has been designed for anyone with a caffeine or stimulant intolerance, but still ticks all the boxes for those wanting to shred and reach their full potential!
Directions

For optimum results take twice daily - Mix 1 scoop with 10 ounces (295 ml) of chilled water first thing in the morning on an empty stomach, and on training days, consume 15 minutes prior to exercise. Avoid eating or consuming a protein shake within 20 minutes before or after consumption for maximum absorption.




WHEN TO USE IT?

Morning: Use OxyShred first thing in the morning on an empty stomach to maximize shredding throughout the day. Add a scoop of Acetyl L-Carnitine to improve the effectiveness of OxyShred and take your fat loss to the next level.

Pre-Workout: Use OxyShred and Acetyl L-Carnitine 20 minutes before training to provide you with extra energy and focus for your workout.
FAQs




WHAT DOES OXYSHRED NON-STIM TASTE LIKE?

The mouthwatering, sweet, juicy and fresh taste of peach candy rings is the flavor that will come to mind when you're sipping on your OxyShred Non-Stim Kiss My Peach.




WILL THIS WORK THE SAME AS MY USUAL OXYSHRED?

Yes, and No. We still have the potent fat burning ingredients (Acetyl L-Carnitine, Raspberry Ketones, Garcinia Camboga Fruit Extract and many more) in there to help you with your fat loss journey, but we have swapped out caffeine as a stimulant and replaced it with Teacrine; an ingredient that delivers a smooth and consistent natural energy without putting pressure or lasting effects that caffeine can have on your heart rate, blood pressure, central nervous system or adrenal glands.




CAN I STACK OXYSHRED WITH OTHER PRODUCTS?

Oxyshred Non-Stim can be stacked with Acetyl L-Carnitine to increase its already potent ultra thermogenic ability. During fasted cardio or high intensity interval training (HIIT), we also recommend stacking 1 scoop of OxyShred Non-Stim with 1 scoop of Beyond BCAA in 20 ounces (600 ml) of water to give you an energy boost and improve recovery.




CAN I USE OXYSHRED NON-STIM AS A PRE-WORKOUT?

Yes! OxyShred Non-Stim will give you a natural boost of energy and put you in a positive and focused mind frame to conquer your workout, particularly one in the afternoon or night – because you will be avoiding the stimulants that can hinder sleeping patterns. Whether you are a beginner or a seasoned pre-workout consumer, you'll love the natural positive effects of OxyShred Non-Stim during your workout. If you're someone that requires stimulants to help with your workout, then we suggest using RP Max or our original OxyShred – both contain caffeine.




CAN I GET OXYSHRED NON-STIM IN MY REGULAR STACK?




Yes! OxyShred Non-Stim will be available in every stack that has OxyShred!




CAN I GET MORE THAN ONE TUB?

Yes.




CAN I USE PROMO CODES TO PURCHASE?

Yes, you absolutely can!




SUMMARY - OXYSHRED AND FAT BURNING




In essence, you have 2 specific types of fat stores - subcutaneous fat, meaning it sits just below your skin; and visceral fat, which sits around your organs to protect them. Within these fat stores, you have two different types of adipose (fat) tissue; brown and white fat - long story short, brown fat keeps you warm when you're cold and white fat is the result of excess calories that are stored to be used as energy at a later time.




OxyShred targets your subcutaneous fat stores, leaving your visceral fat stores untouched as these are crucial for safety and health. By targeting your subcutaneous fat stores, OxyShred targets your white fat cells resulting in an increase in thermogenesis and lipolysis. It does this by working with your mitochondria (core of muscle fibre cells) to help metabolize fat in your body, converting fat cells into energy.




The combination of ingredients also helps to slow down calorie absorption and kick start your metabolism for the day. Finally, the stress hormone (and enemy of weight loss) Cortisol is kept under control by the natural boost in energy and immunity boosting ingredients, helping you to stay focused throughout the day.




WHAT SEPARATES OXYSHRED FROM THE OTHERS?

1. Optimal dosage of ingredients that work in synergy (instead of huge doses of a single ingredient)




2. Uses active sections of ingredient extracts




3. Chromium for blood sugar balance




4. No caffeine




5. OxyShred is a thermogenic fat burner.




A thermogenic product is different to a high stim pre-workout...A thermogenic increases your bodies temperature to help burn calories faster.




IS EHPLABS OXYSHRED VEGAN?

Although there is an allergen warning stating 'contains milk and soy', oxyshred non-stim does not directly contain any milk ingredients. The reason we are forced to make the allergen warning is because calcium caseinate, which is a milk derived product, is used in the initial extraction process for CLA. CLA is derived utilising calcium caseinate, therefore we are forced by FDA standards to insert the warning.




DO I NEED TO TAKE A BREAK FROM USING EHPLABS SUPPLEMENTS?

All EHPlabs products are researched, formulated and carefully manufactured to ensure that they deliver results. Although there is no rule about when you should start and stop taking supplements, you should be intuitive with how your body is reacting to any products. If you notice an adverse reaction to any supplement, it would be recommended to take a break and seek medical opinion regarding the product.




WHAT EHPLABS PRODUCTS CAN I MIX TOGETHER WITH OXYSHRED NON-STIM FOR CARDIO?




As suggested in the Directions, Acetyl L-Carnitine is best taken with OxyShred to maximize the breakdown of fat cells. If you're doing fasted (empty stomach) cardio, the ideal energy and metabolism booster and recovery cocktail is to mix 1 scoop of Beyond BCAA with 1 scoop of OxyShred and 2 scoops of Acetyl L-Carnitine with 20 oz (600ml) of chilled water. It's fun experimenting with the delicious fruity flavor combinations.




CAN I STACK OXYSHRED NON-STIM WITH OTHER PRODUCTS?

Oxyshred Non-Stim can be stacked with Acetyl L-Carnitine to increase its already potent ultra thermogenic ability. OxyShred Non-Stim can also be stacked with our non-stimulant based pre-workout PSI. PSI contains optimally dosed ingredients that have been extensively studied and proven to synergistically promote vasodilation, enhance nutrient and oxygen delivery to working muscle, and increase cell hydration for incredible pumps while also helping to improve mental focus.




Combining OxyShred Non-Stim and PSI pre-workout will give you the energy and focus you need to push through your workout while maximizing fat loss. It is important to asses your individual goals and responses to supplementations. Start becoming an informed consumer on what products you need to excel your results and how they fit within your lifestyle choices.




SWEETENERS IN OXYSHRED NON-STIM

OxyShred uses the sweetener Sucralose, as it's been FDA-approved for 20 years, and shown to be safe and stable. Sucralose has been extensively studied and more than 110 safety studies were reviewed by FDA in approving the use of sucralose as a general purpose sweetener for food.




NEUROCOGNITIVE FUNCTIONS

The combination of L-Tyrosine, Taurine have been shown in EHPlabs studies to provide a mood enhancing effect. By also including L-Theanine, this helps to provide optimal central nervous system and adrenal gland stimulation to trigger a positive homeostatic energy release, which can also help improve cognitive ability.




WHY IS THERE NO JITTERS?




Unlike some other thermogenics on the market, you shouldn't get jitters from OxyShred Non-Stim if used as directed. The R&D team at EHPlabs has focused on the optimal synergistic dose of ingredients within OxyShred Non-Stim to provide the best effect, so that they interact and complement each other, instead of pumping it full of stimulants.




FIGHTING THE CRAVINGS - MORE ON THIS AND WHY?

OxyShred Non-Stim helps to reduce cravings by a couple of different methods;




1) it helps to suppress your appetite and enhance your mood, which is a large contributor to cravings.




2) it helps to promote blood sugar balance by the addition of chromium which has an effect on regulation of blood glucose control. Chromium is lacking in most people's diets, and chromium levels decrease with age - Chromium picolinate is the most efficacious form of chromium supplementation




3) It boosts your metabolism so that you have clean, long-lasting energy from your fat stores, which again helps to reduce cravings as you're not low on energy




WHAT IS THE SCIENTIFIC ACTION FOR FAT MOBILIZATION FUNCTION?

The scientific action behind fat mobilisation and fat utilisation is two-fold;




1) you have to activate the fat from storage




2) you have to then take it from storage and transport into the mitochondria to be burned off as energy.




WHAT DO YOU MEAN BY THERMOGENIC?

Thermogenic by definition just means to produce heat - however, in terms of a supplement this means increasing heat through an increased metabolic rate, which results in increased amount of fat burning.




By keeping your metabolism elevated for periods of time, this results in more production of heat, and therefore more burning of fat - this means you have more clean natural long-lasting energy from your body so that you have energy throughout the day, even while on a calorie-restricted diet.




REFERENCES




1. Iossa S, Mollica MP, Lionetti L, Crescenzo R, Botta M, Barletta A, Liverini G. Acetyl L-Carnitine Supplementation Differently Influences Nutrient Partitioning, Serum Leptin Concentration and Skeletal Muscle Mitochondrial Respiration in Young and Old Rats. American Society for Nutritional Sciences. 2002 [cited 2021 July 6]. Available from: https://academic.oup.com/jn/article/132/4/636/4687379




2. Parra P, Palou A, Serra F. Moderate doses of conjugated linoleic acid reduce fat gain, maintain insulin sensitivity without impairing inflammatory adipose tissue status in mice fed a high-fat diet. Nutrition & Metabolism. 2010 [cited 2021 July 6]. DOI: 10.1186/1743-7075-7-5




3. Hayamizu K, Ishii Y, Kaneko I, Shen M, Okuhara Y, Shigematsu N, Tomi H, Furuse M, Yoshino G, Shimasaki H. Effects of Garcinia cambogia (Hydroxycitric Acid) on Visceral Fat Accumulation: A Double- Blind, Randomized, Placebo-Controlled Trial. Current Therapeutic Research. 2003 [cited 2021 July 6]; 6:8. DOI: 10.1016/S0011-393X(03)00152-8




4. Kennedy DO. B Vitamins and the Brain: Mechanisms, Dose and Efficacy—A Review. MedGenMed [Internet]. 2016 [cited 2021 July 6];8(2): 68. Available from: https://www.ncbi.nlm.nih.gov/pmc/articles/PMC4772032/




5. Kuhman DJ, Joyner KJ, Bloomer RJ. Cognitive Performance and Mood Following Ingestion of a Theacrine-Containing Dietary Supplement, Caffeine, or Placebo by Young Men and Women. MedGenMed [Internet]. 2015 Nov [cited 2021 July 6]; 7(11): 9618–9632. Available from: https://www.ncbi.nlm.nih.gov/pmc/articles/PMC4663612/




6. Kaczka P, Batra A, Kubicka K, Maciejczyk M, Rzeszutko-Bełzowska A, Pezdan-Sliz I, Michałowska-Sawczyn M, Przydział M, Płonka A, Cieszczyk P, Huminska-Lisowska K, Zajac T. Effects of Pre-Workout Multi-Ingredient Supplement on Anaerobic Performance: Randomized Double-Blind Crossover Study. International Journal of Environmental Research and Public Health. 2020 [cited 2021 July 6]; 17: 8262.




7. Colzato LS, Jongknees BJ, Sellaro R, Hommel B. Working Memory Reloaded: Tyrosine Repletes Updating in the N-Back Task. MedGenMed [Internet]. 2013 [cited 2021 July 6]; 7: 200. Available from: https://www.ncbi.nlm.nih.gov/pmc/articles/PMC3863934/




8. Seidl R, Peyrl A, Nicham R, Hauser E. A taurine and caffeine-containing drink stimulates cognitive performance and well-being. MedGenMed [Internet]. 2000 [cited 2021 July 6]; 19(3-4):635-42. DOI: 10.1007/s007260070013.




9. Carr AC, Maggini S. Vitamin C and Immune Function. MedGenMed [Internet]. 2017 [cited 2021 July 6]; 9(11): 1211. Available from: https://www.ncbi.nlm.nih.gov/pmc/articles/PMC5707683/




10. Cengiz M, Uysal BB, Ikitimur H, Ozcan E, Islamoğlu MS, Aktepe E, Yavuzer H, Yavuzer S. Effect of oral l-Glutamine supplementation on Covid-19 treatment. Clinical Nutritional Experimental [Internet] 2020 [cited 2021 July 6]; 33: 24-31. Available from: https://www.sciencedirect.com/science/article/pii/S2352939320300166




11. Fahed M, Abou Jaoudeh MG, Merhi S, Mosleh JMB, Ghadieh R, Hayek SAI, El Hayek Fares JE. Evaluation of risk factors for insulin resistance: a cross sectional study among employees at a private university in Lebanon. BMC Endocrine Disorders [Internet]. 2020 [cited 2021 July 6]; 20:85. Available from: https://bmcendocrdisord.biomedcentral.com/articles/10.1186/s12902-020-00558-9






View full details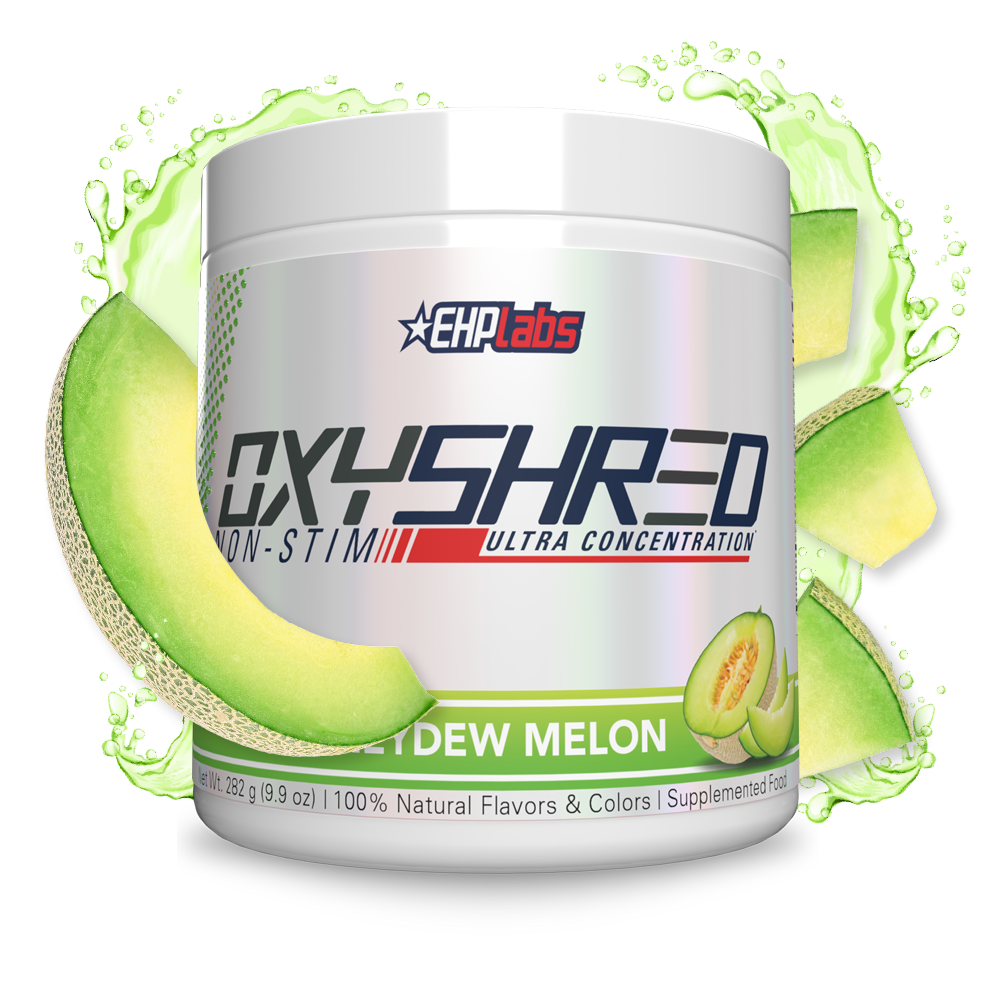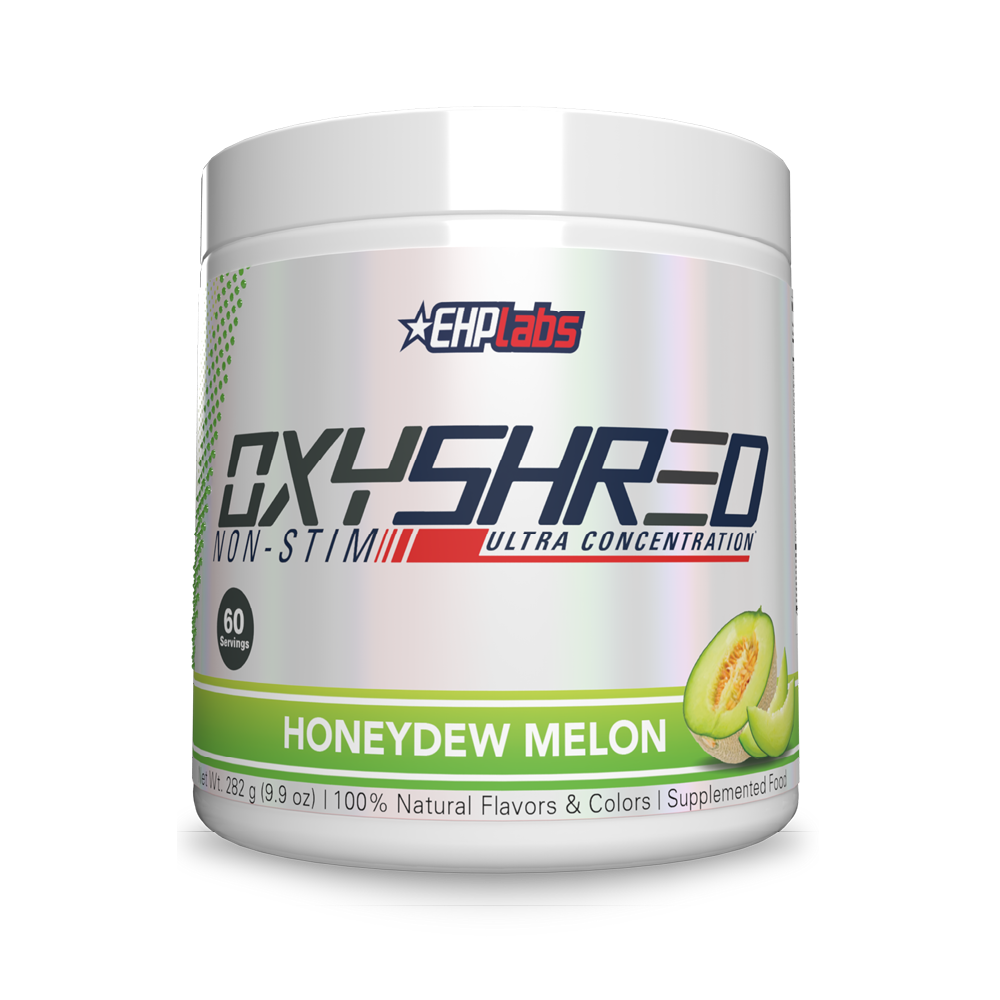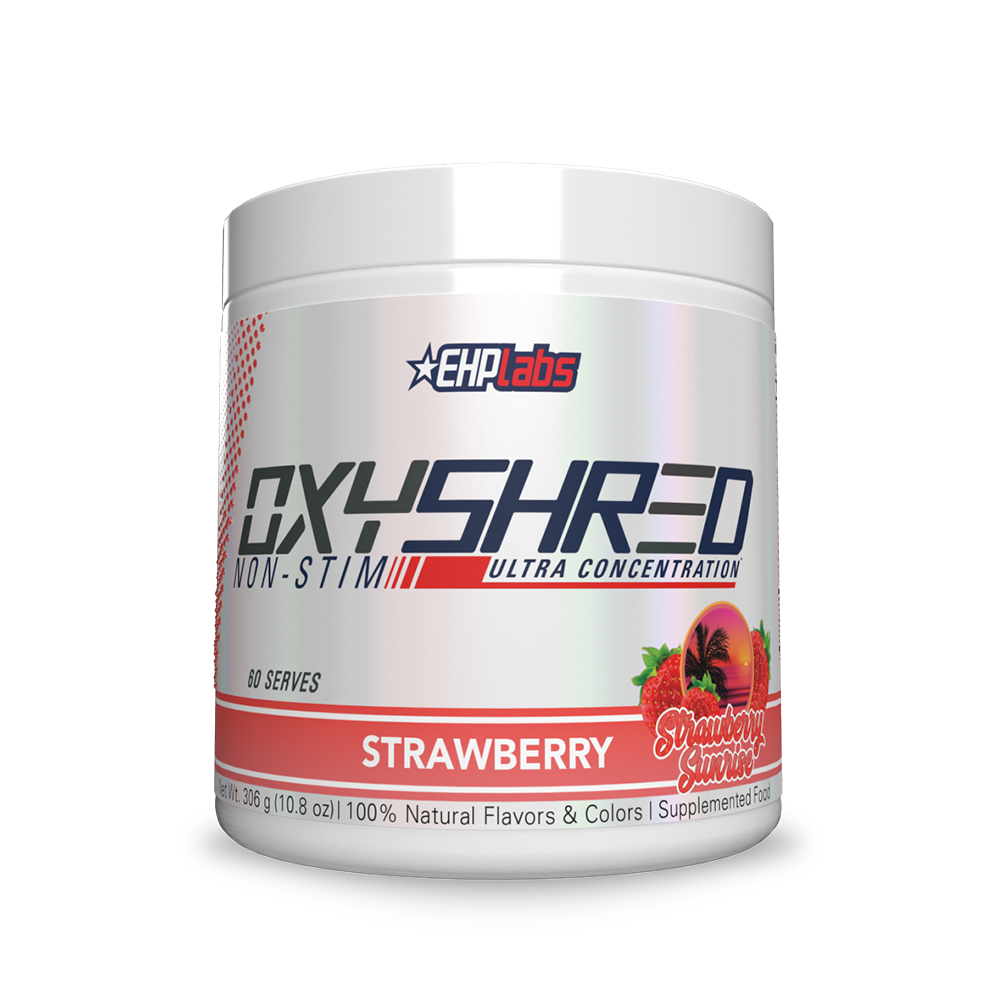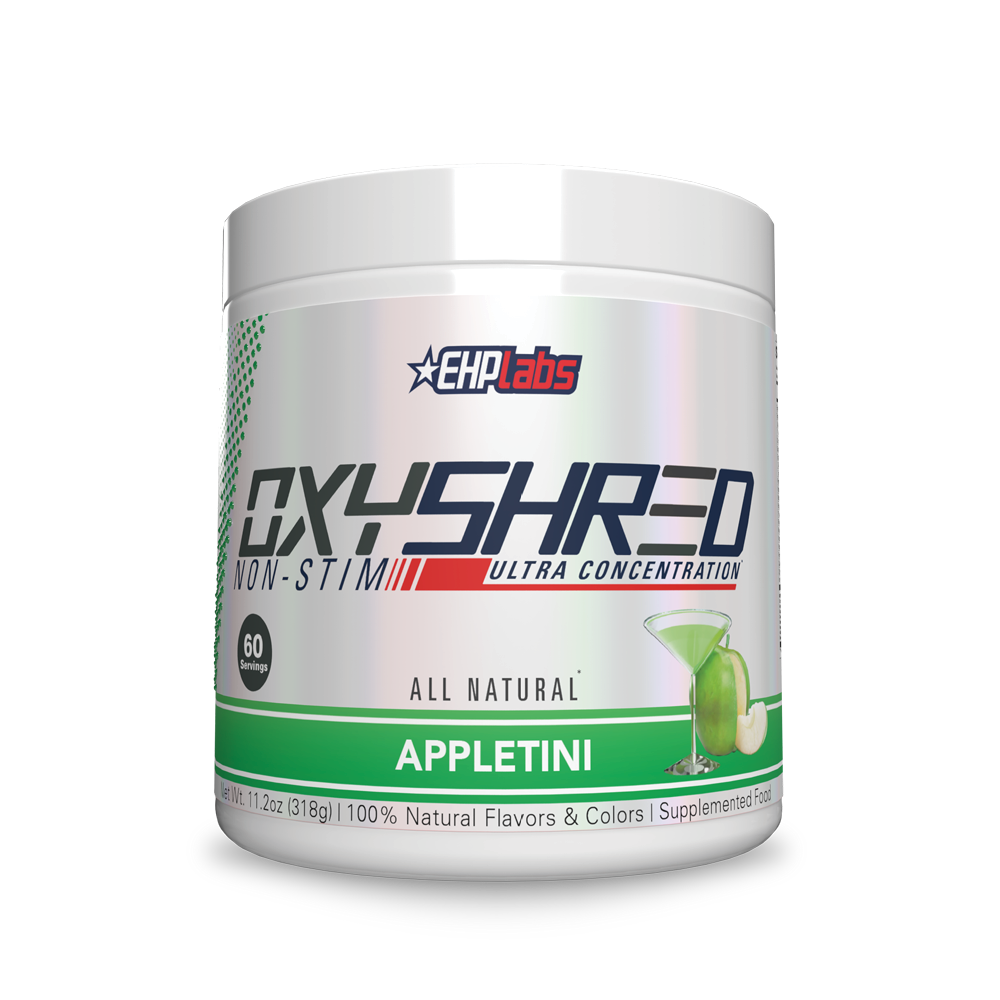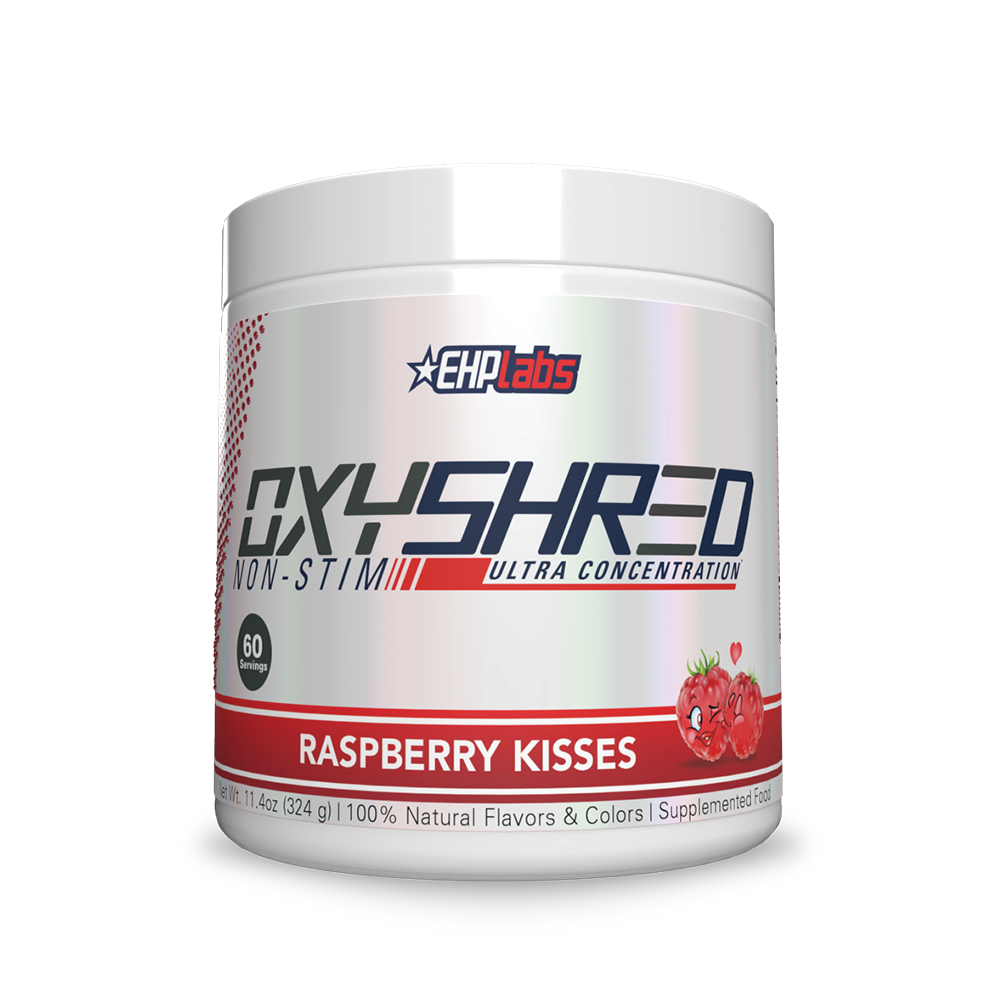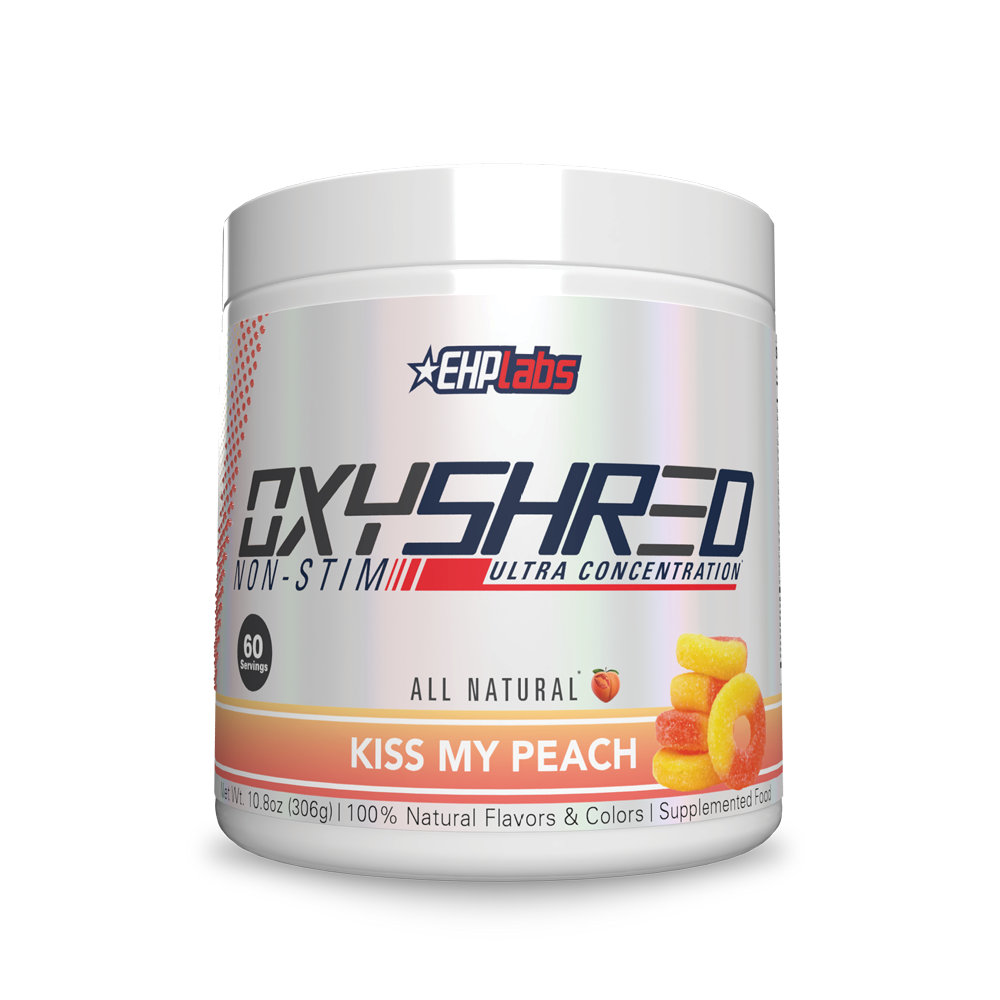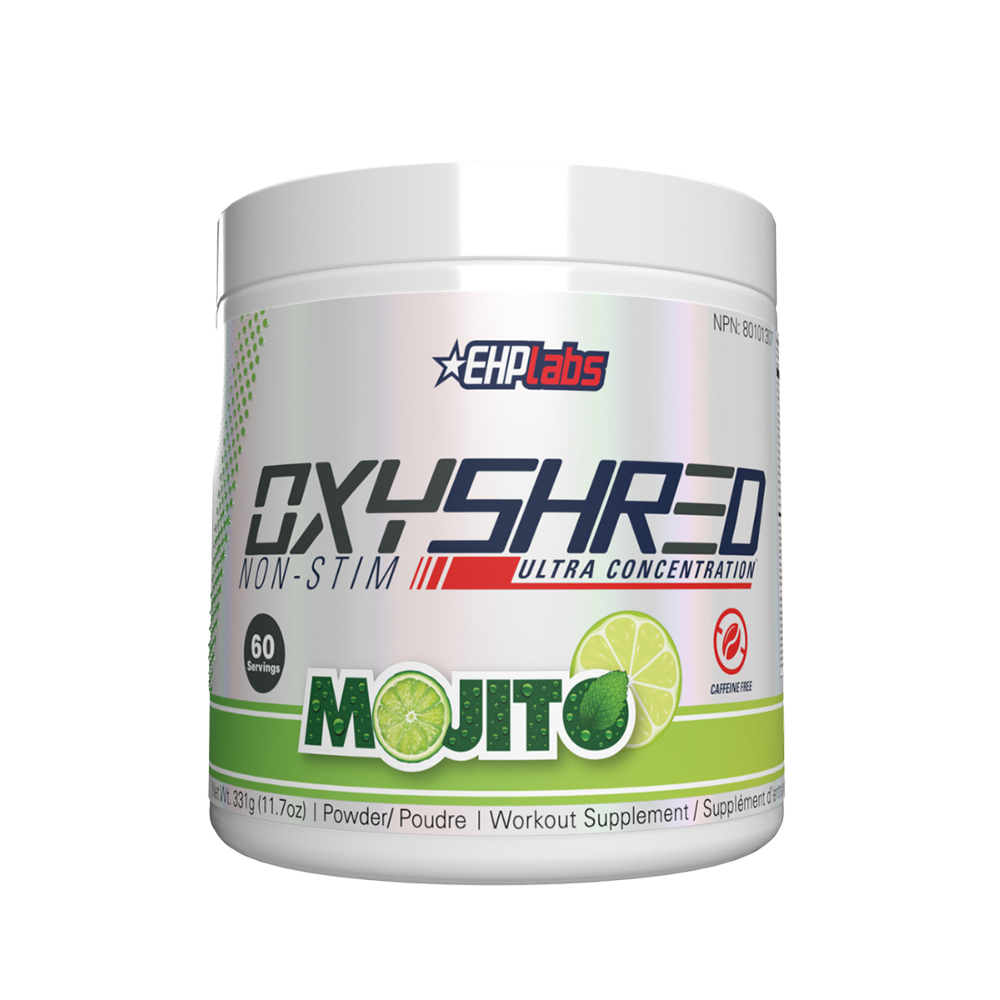 OxyShred | Non-Stim
Regular price
Was
Sale price

$59.95
Unit price
per
Out of Stock
Shipping, Returns & Payment Info
Shipping Information

Shipping costs:

We offer FREE domestic shipping within Canada for orders over $150. For orders under $150, shipping starts at just $9.95.

For a detailed breakdown of our shipping rates, please refer to our shipping policy page.

Order processing time:

Once we receive your order, our team will promptly pick, pack, and process it within 48 business hours*. You'll receive an email with your tracking details as soon as your order has been processed, so you can stay updated on its delivery.

Estimated delivery time:

Delivery times vary depending on your location. Here are some estimated delivery times for domestic orders within Canada.

Standard Shipping: 1-8 business days

For a detailed breakdown of our delivery estimates, please refer to our shipping policy page.

With our affordable shipping rates and speedy processing times, you can expect your EHPlabs order to arrive at your doorstep in no time.
Exchanges & Returns

We're here to help make sure you're completely satisfied with your purchase from EHPlabs!

If for any reason you receive a damaged or incorrect product, simply let us know within 7 days of delivery and we'll be happy to replace it or refund your purchase price.You can start a return by emailing us at contact@ehplabs.com.

If you receive a defective or damaged item, don't worry! Just contact us right away and we'll work with you to evaluate the issue and make things right. Please take a photo of the issue so we can quickly resolve the problem.

While we're unable to accept returns on certain items, such as opened supplements, clearance items, loyalty points, and gift cards, we're always happy to help with any questions or concerns you have about your specific order.

And don't worry, we're always here to help with exchanges as well! Just return the original item and make a separate purchase for the new one.

We'll be sure to notify you once we receive and inspect your return. If approved, we'll refund your original payment method within 10 business days of receipt. If you have any questions about the process and if it's been more than 15 business days since your return was approved, please don't hesitate to contact us at contact@ehplabs.com.

We're always here to help.
Payment

Shopping has never been easier with our flexible payment options.

Choose from our range of convenient payment methods, including Buy Now, Pay Later services such as AfterPay.

If you prefer to pay on the spot, we also accept all major credit cards, including AMEX, Mastercard, and VISA. With so many options to choose from, you can shop with confidence and convenience.
OxyShred
Achieve your goals with this scientifically researched shredding formula containing proven ingredients that help promote fat loss, boost immunity and provide a natural energy boost. Oxyshred Ultra Concentration comes in delicious flavours for all tastes, and ticks all the boxes for those wanting to shred and reach their full potential!
Read more
Buy Now, Pay Later Options
4 Interest-free Payments
Pay every 2 weeks