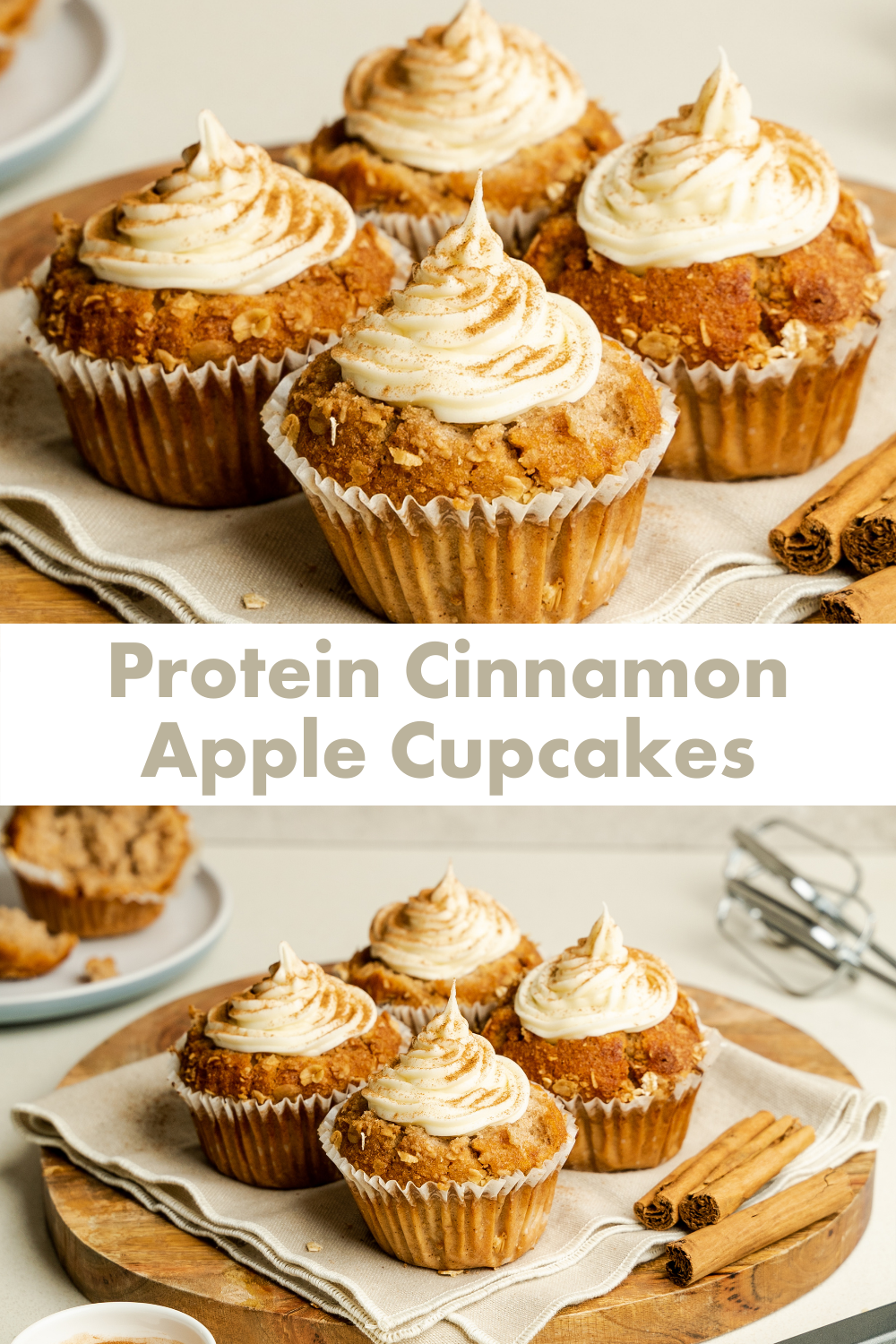 Blessed Protein Cinnamon Apple Cupcakes
1 ¼ cups all purpose flour
2 scoops Blessed Protein Cinnamon Churros
1 cup caster sugar
1 tsp baking soda
½ tsp salt
¾ cup plant-based milk
½ cup vegetable oil
2 tbsp apple cider vinegar
1 tbsp vanilla extract
2 medium apple, cored, peeled, chopped
Vanilla Frosting
3 ¾ cup powdered sugar
3 tbsp vegan butter
4 tbsp plant-based milk
2 tsp vanilla extract
Method
Preheat the oven to 320 degrees F


In a large mixing bowl, add the flour, Blessed Protein Cinnamon Churros, caster sugar, salt, baking soda, and apples and mix at low speed until combined.


In another bowl, add vegetable oil, plant milk, apple cider vinegar, and vanilla extract, and whisk together well.


Add wet ingredients to the dry ingredients and mix until well combined.


Scoop batter into a cupcake tin lined with cupcake liners and bake for 30 minutes or until a skewer inserted comes out clean. Set aside to cool down.


Once cupcakes have cooled down completely, you can begin frosting.


Frost cupcakes using a piping bag with a star tip and frost in donut swirls. Sprinkle with cinnamon. Enjoy!


For Frosting
Add the powdered sugar, vegan butter, half plant milk, and vanilla extract to a mixing bowl.
Using an electric mixer, start at a low speed, gradually increasing speed. Add the rest of the plant milk slowly until perfectly smooth and thick.