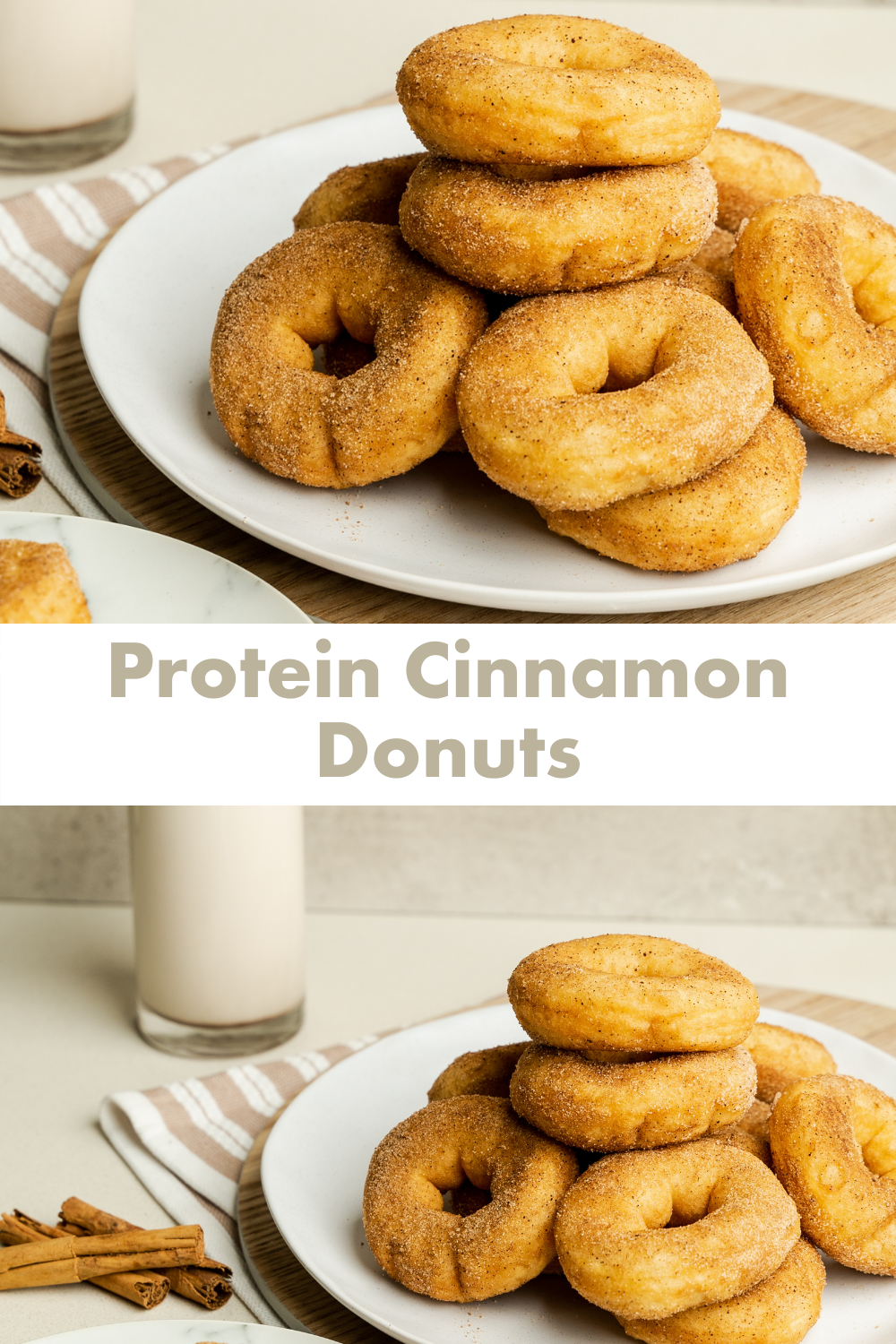 Back to blog
Blessed Cinnamon Donuts
Blessed Cinnamon Donuts Recipe.
Blessed Cinnamon Donuts
⅔ cup all purpose flour
½ cup granulated sugar
1 tsp baking powder
¼ tsp salt
¼ cup Blessed Protein Cinnamon Churros
½ tsp ground cinnamon
½ cup + 2 tbsp almond milk
1 tsp applesauce
1 tbsp melted vegan butter
1 tsp vanilla extract
For the cinnamon topping
½ cup granulated sugar
1 tsp ground cinnamon
¼ cup melted vegan butter
Method
Preheat the oven to 350 degrees F and spray the donut pan with non-stick spray.


Whisk the flour, Blessed Protein Cinnamon Churros, sugar, baking powder, salt, and cinnamon in a large bowl.


Pour the milk, applesauce, 1 tablespoon of melted vegan butter, and vanilla into the dry ingredients and mix well with a wooden spoon until combined. The batter should resemble cake batter.


Spoon the batter into the donut pan or pipe batter into the pan, filling about ¾ of the way full. Be careful not to overfill.


Bake for 10 minutes or until the edges are lightly golden brown.


Let cool for 2-3 minutes before transferring them to a wire rack. Place parchment paper underneath the wire rack to prevent mess when adding toppings.


For Cinnamon toppings
In a medium bowl, stir together the sugar and cinnamon. Add melted vegan butter to a separate bowl.


Dip the donuts into the melted butter, both sides or just one if you prefer.


Dunk the donut into the cinnamon-sugar mixture to coat.


Serve immediately and enjoy!