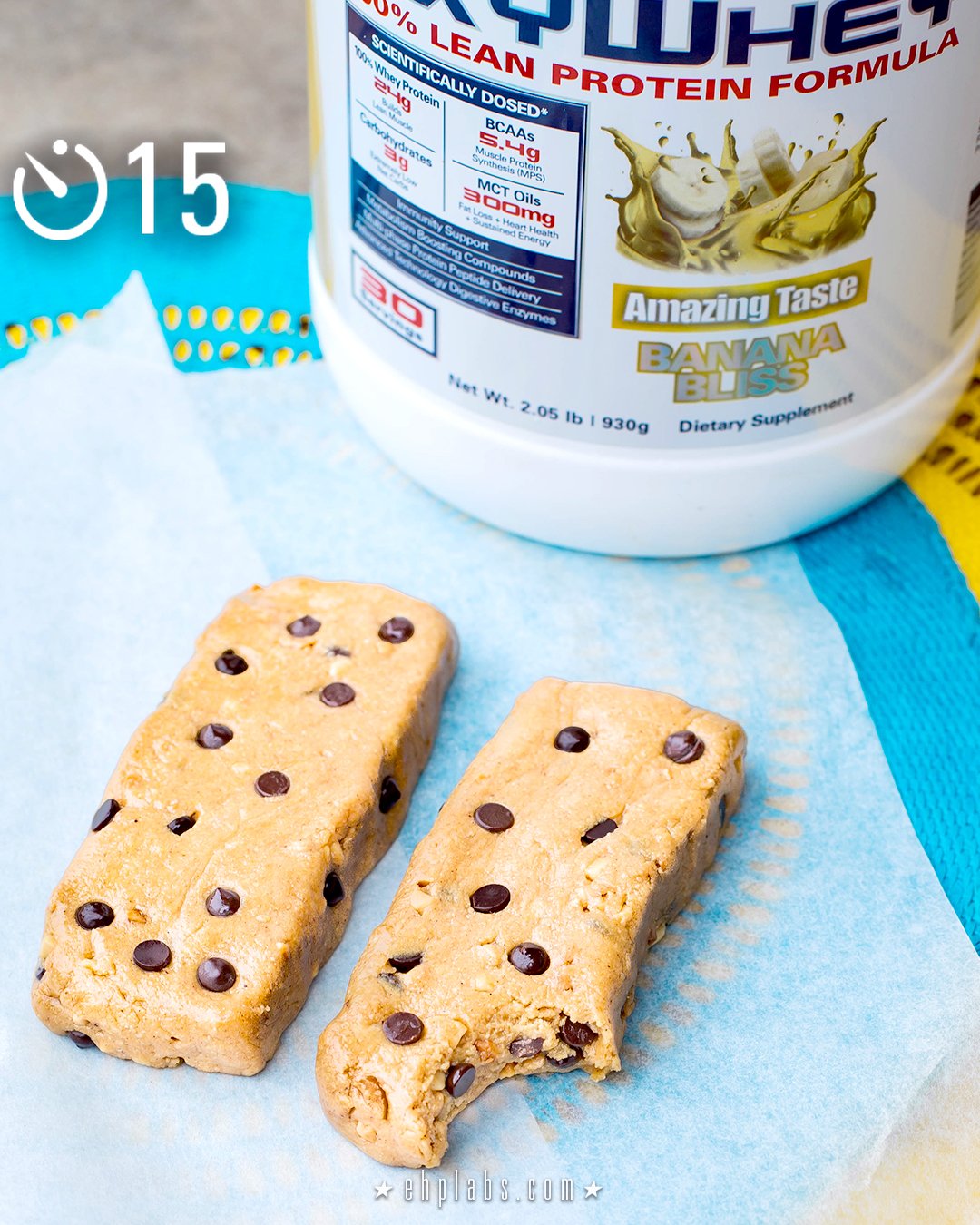 INGREDIENTS:
1/2 Cup OxyWhey Banana Protein Powder

1/3 Cup Peanut Butter, Melted
1/4 Cup Sugar-Free Maple Syrup
1/4 Tsp Cinnamon
1/2 Tbsp Choc Chips
METHOD:
1. Mix together all the ingredients
2. Flatten out the mixture and then add the chocolate chips
3. Make into 3 bars
4. Freeze for 15 minutes (then store extra bars in the fridge)
Serves: 3 bars!
NUTRITIONAL INFORMATION:
Calories 220 P21 - C6 - F13