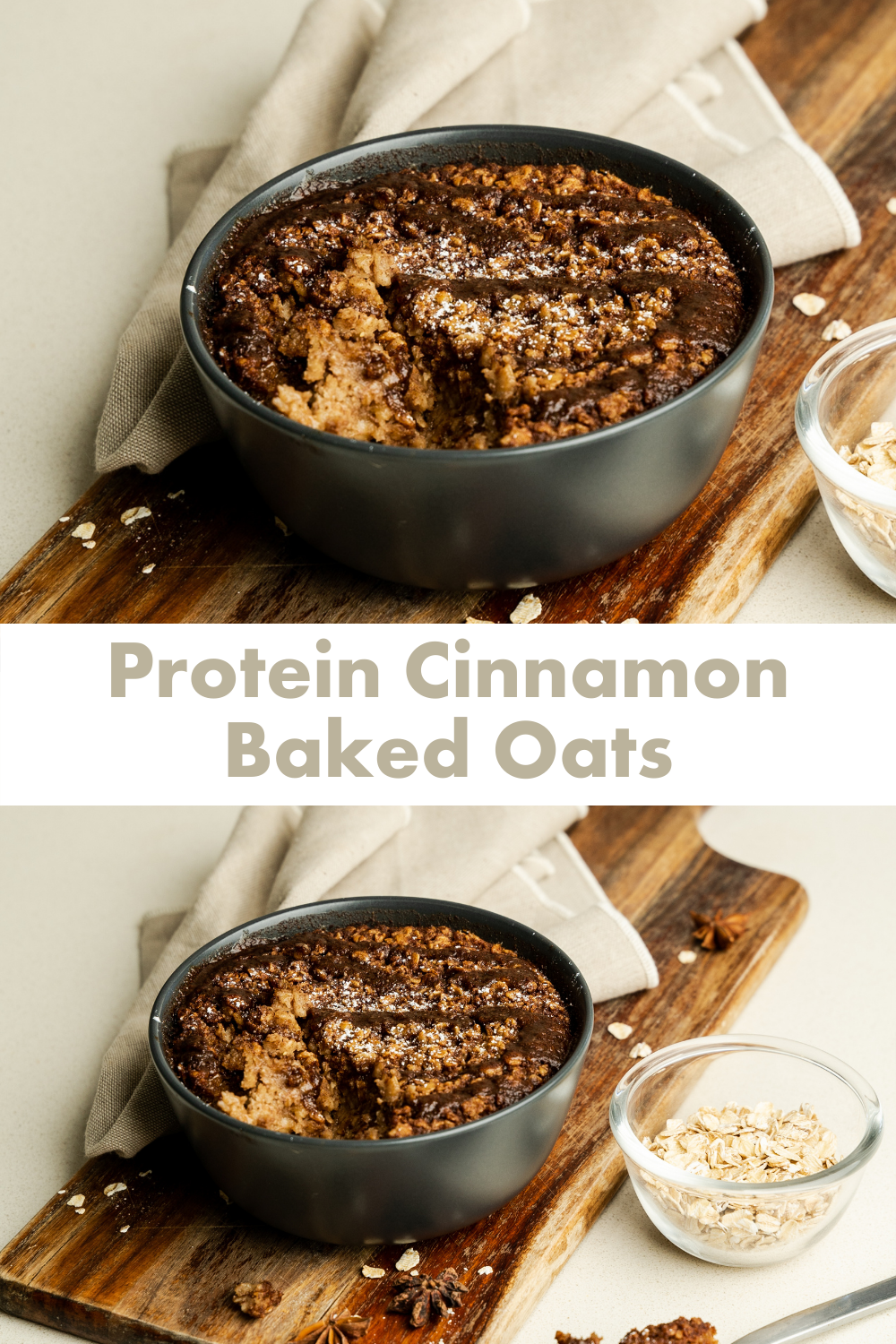 Cinnamon Baked Oats
2 cups gluten-free rolled oats
¼ cup Blessed Protein Cinnamon churros
⅓ cup coconut sugar
1 tsp baking powder
½ tsp salt
2 tsp cinnamon
¼ tsp nutmeg
2 cups oatmilk
1 flax egg
3 tbsp coconut oil, melted
1 tsp vanilla extract
Cinnamon Swirl Topping
⅓ cup coconut sugar
1 tsp cinnamon
2 tbsp coconut oil, melted
2 tbsp coconut butter to drizzle on top (optional)
Method
Preheat the oven to 350 degrees F


Mix all the ingredients in a large bowl until well combined. Let sit for 5 minutes until the mixture thickens slightly.


Transfer to a baking dish and bake for 35-45 minutes until brown on top.


To make cinnamon swirl, mix the coconut sugar and melted coconut oil together. Place in a piping bag and swirl on top of the baked oatmeal.


Drizzle coconut butter on top if desired.