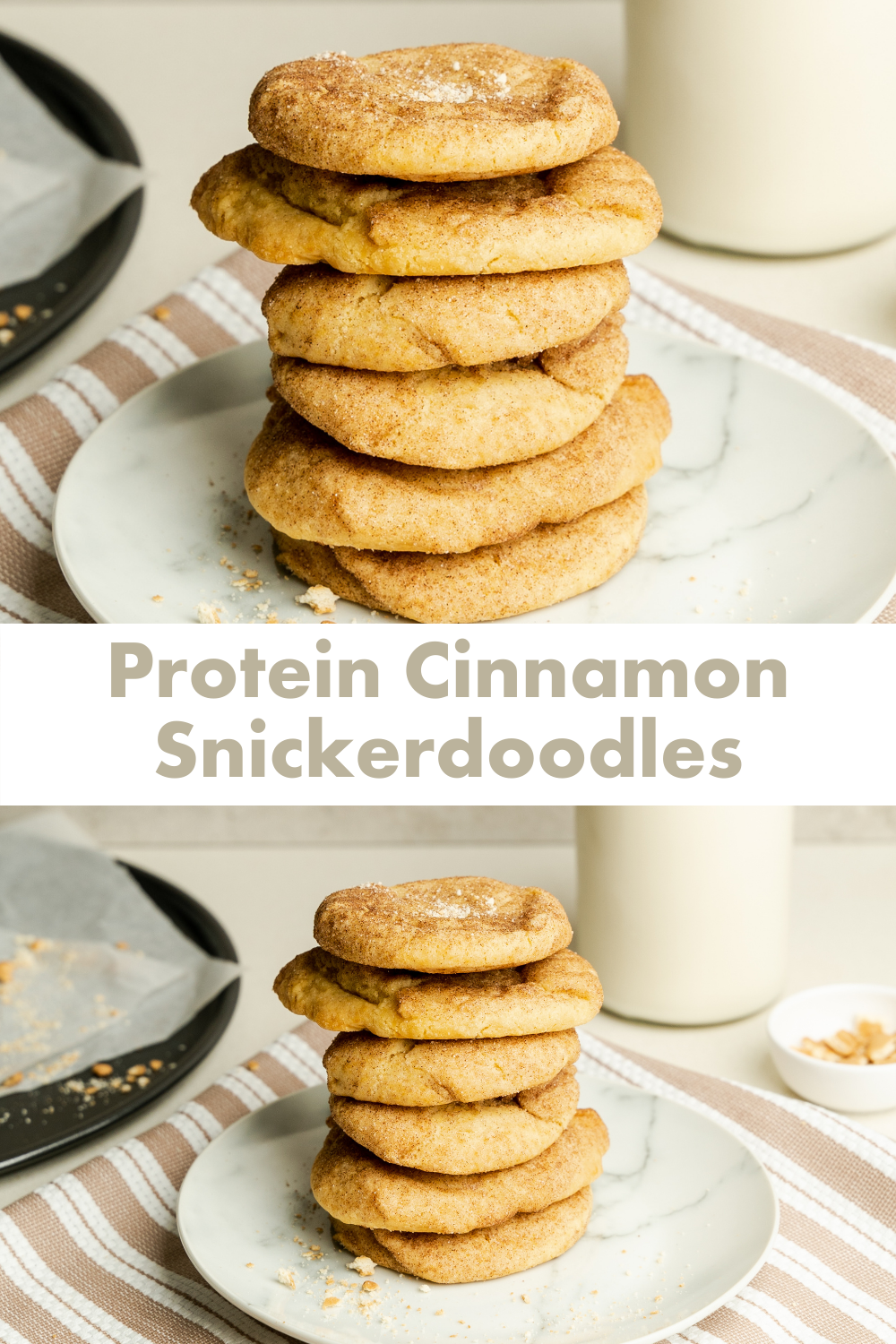 Back to blog
Blessed Protein Cinnamon Snickerdoodles
Blessed Protein Cinnamon Snickerdoodles Recipe
Blessed Protein Cinnamon Snickerdoodles
2 ¼ cups all purpose flour
¼ cup Blessed Protein Cinnamon Churros
2 tsp cream of tarter
1 tsp baking soda
Pinch of salt
1 cup vegan butter ( room temperature)
1 cup organic pure cane sugar
¼ cup unsweetened applesauce
2 tsp vanilla extract
For Rolling/strong>
3 tbsp organic pure cane sugar
1 tbsp cinnamon
Method
Preheat the oven to 375 degrees F and line a baking sheet with parchment paper.


In a mixing bowl, combine flour, Blessed Protein Cinnamon Churros, cream of tartar, baking soda, and salt. Set aside.


In a medium-sized mixing bowl, mix the sugar and butter until creamy, for about 2 minutes. Add vanilla and applesauce and mix to combine.


Add in the flour mixture and stir until just combined. The dough should be firm and thick. If the dough seems soft, chill in the refrigerator for 15 minutes to 1 hour until it stiffens.


In a small bowl, combine the sugar and cinnamon for rolling.


Roll the dough in sugar and cinnamon mixture and create small 1 inch balls using a teaspoon.


Place cinnamon-sugar rolled balls on the prepared baking sheet and bake for 8-9 minutes.


Let cool for a few minutes before serving. Enjoy!