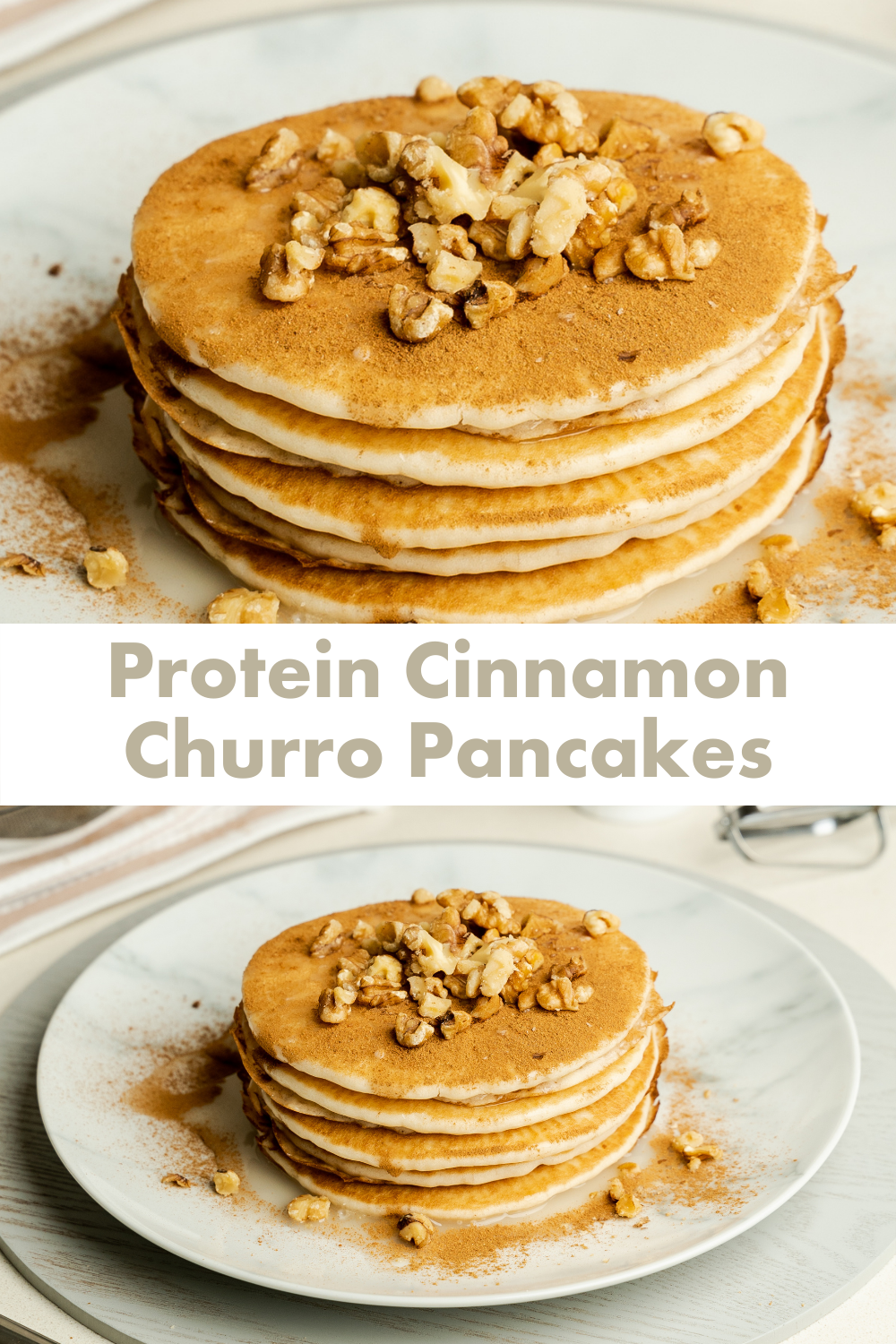 Back to blog
Vegan Protein Cinnamon Pancakes
Delicious Blessed Protein Cinnamon Pancakes
Cinnamon Pancakes
1 cup flour
1 scoop Blessed Protein Cinnamon Churros
2 tbsp organic sugar
1 tbsp baking powder
½ tsp salt
1 cup non-dairy milk
1 tbsp apple cider vinegar
½ tsp salt
1 tsp vanilla extract
½ cup chopped pecans
½ tsp salt
1 tbsp ground cinnamon
Method
In a medium bowl, add the flour, sugar, Blessed Protein Cinnamon Churros, baking powder, and salt, and stir to combine.


In a medium bowl or liquid measuring cup, add almond milk, apple cider vinegar, and vanilla, and stir to combine


Pour the liquid mixture into the dry mixture and whisk until smooth.


Let the batter rest for 5 minutes.


Pour about ½ cup of batter onto a nonstick pan over medium heat.


When the top begins to bubble, flip the pancake and cook until golden.


Serve warm and drizzle frosting on top and add chopped pecans.


For Frosting
In a large bowl add powdered sugar, almond milk, and vanilla extract.


Mix until smooth and creamy.


Drizzle over pancakes.