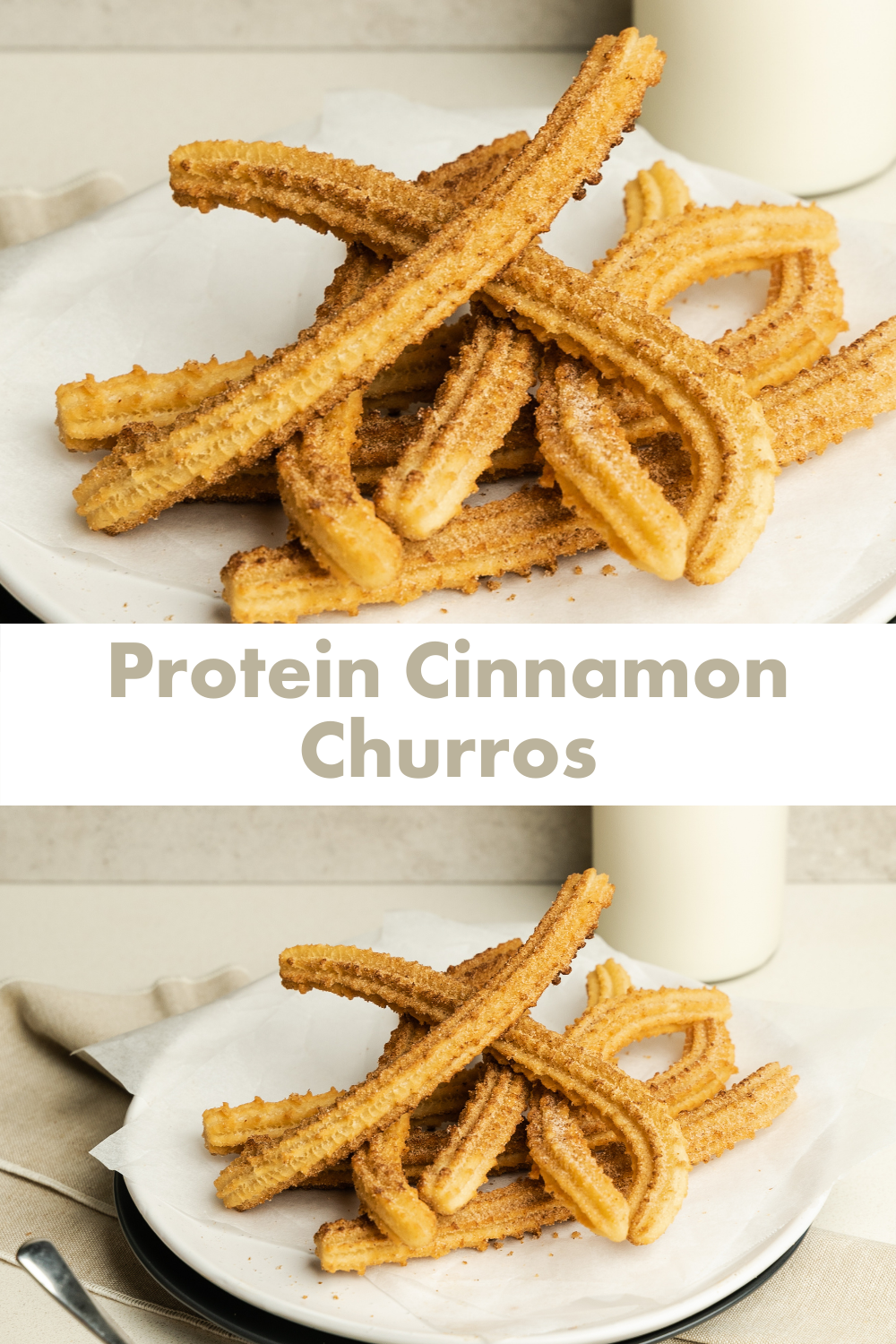 Back to blog
Blessed Cinnamon Churros
Blessed Cinnamon Churros Recipe.
Churros
¼ cup vegetable or canola oil
1 cup + 3 tbsp sugar ( divided)
2 cups water
1 ½ cup all-purpose flour
½ cup Blessed Protein Cinnamon Churros
1 tbsp cinnamon
For Dipping Sauce
½ cup coconut cream
1 cup vegan chocolate
Method
In a small saucepan, add your oil, water, and 3 tablespoons of sugar and bring it to a boil. Remove from the heat and stir through the flour and Blessed Protein Cinnamon Churros, until it forms a ball of dough.


In a deep pot, add 3-4 inches of oil. Heat on high until it reaches 190C or until a piece of dough sizzles and rises to the top.


Transfer the dough into a piping bag fitted with a large star tip. Pipe the dough over the pot of oil at around 4-5 inches. Pipe 2-3 churros at a time. Fry them until golden brown.


Transfer the cooked churros onto a paper towel and let cool for 1-2 minutes.


Roll churros in the cinnamon/sugar mixture.


Repeat until all the dough is used up. Serve with warm chocolate sauce.


To make dipping sauce
In a small saucepan or microwave-safe bowl, heat your coconut cream until warm. Once warm, add your chocolate and let sit for 2 minutes, before whisking into the cream until a thick chocolate forms.